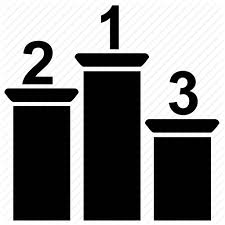 Prepare For Competition
Prepare For Competition
Even natural-born athletes find attaining peak mental skills challenging.
Victory in competition doesn't necessarily go to the strongest, the fastest, or the fittest. It goes to the athlete who is the best prepared. Prepared physically, and prepared mentally.
What our athletes have in common is that their sport is important to them and they're committed to being the best they can be.
Everyone has their limitations – other life commitments, finances, time, and natural ability. Athletes set high, realistic goals for themselves, train and play hard. It's all very well to train the best, but if athletes don't get the results they want in competition, it can leave them feeling unsatisfied with all the hard work that has been put in.
Athletes invest heavily in their physical training
Yet that does not guarantee they get results in competition. Training harder physically isn't a guaranteed solution to the problem. 
Many sports-people assume that they'll never become the world's greatest and spend their careers struggling to balance the many demands placed upon them. The most successful athletes know how important it is to learn a few simple mental skills that make successfully preparing for competition so much easier. Having excellent mental skills will ensure that all competitions you've committed to more likely go according to plan. When you know the simple strategies to successfully apply mental skills, you will gain confidence that your investment in physical training will pay dividends. This helps free up your time (and your sanity) to focus on winning your game.
There are specific mental skills that contribute to success in sports. They can all be learnt and can be improved with instruction and practice. We work with serious athletes of all ages and ability levels to help them learn and sharpen these important skills.
We believe that our work is worthwhile because the same mental skills that can help athletes like you in achieving success in sports can be used to achieve success in other areas of your life.
Why spend time on learning how to mentally prepare for competition the hard way?
Being able to use mental skills successfully is crucial to maximising your success in sport.
Understand the foundational mental skills of elite-level performance
ONLINE FOUNDATIONAL PROGRAMME
Our Online Foundational Programme introduces the basics mental skills that underpin successful strategies used by elite-level sport performers. We have separate tracks for this programme, with content tailored specifically to your individual needs.
The Online Foundational Programme consists of 4 basic modules: imagery; relaxation; goal-setting; and, self-talk.
Each of these modules lasts for 3 weeks, and content is provided to you on-line every week in a private 1-2-1 consultation.  
Once all of these modules are completed, you are then automatically eligible for the Online Strategy Programme.
Build effective strategies
Discover how to apply skills learnt through the Online Fundamental Programme to build effective strategies used by elite-level performers.
ONLINE STRATEGY PROGRAMME
Our Online Strategy Programme integrates the knowledge presented in the Online Foundational Programme with strategies used by elite-level sport performers. Following the same format as its predecessor, weekly content for the current topic is presented through online 1-2-1 consultations. 
Each module in the Online Strategy Programme lasts 2 weeks. The 6 modules covered are: self-confidence; motivation; arousal & activation; stress & anxiety; concentration and attention control; and, coping with adversity.
The content delivered in this programme will introduce the concepts of the current topic, and include practical content on how to integrate the basic skills learnt onto effective strategies for mental preparation for sport.